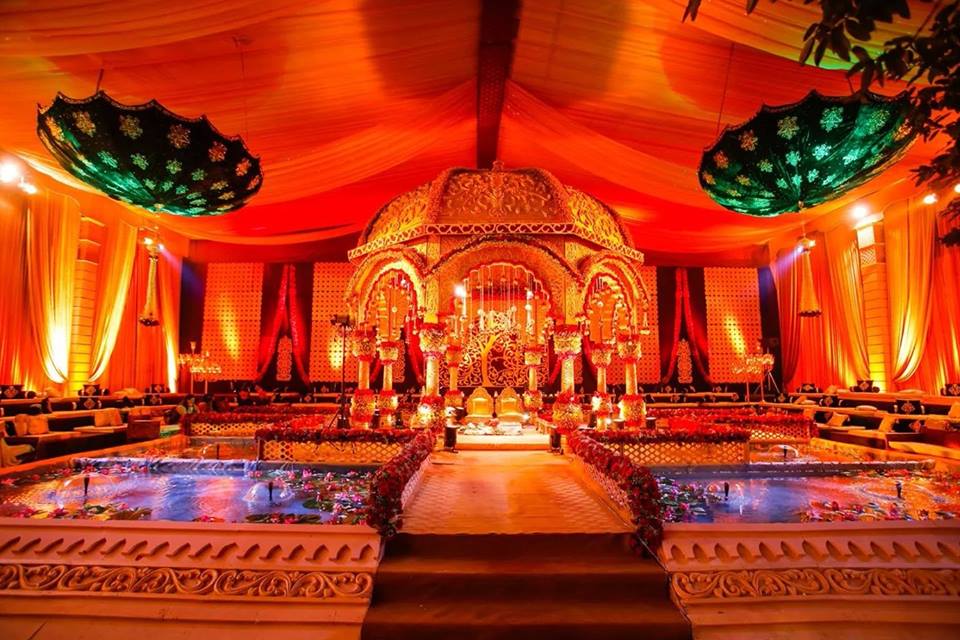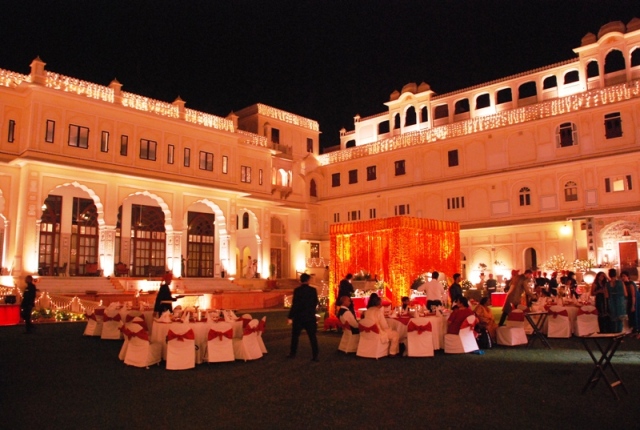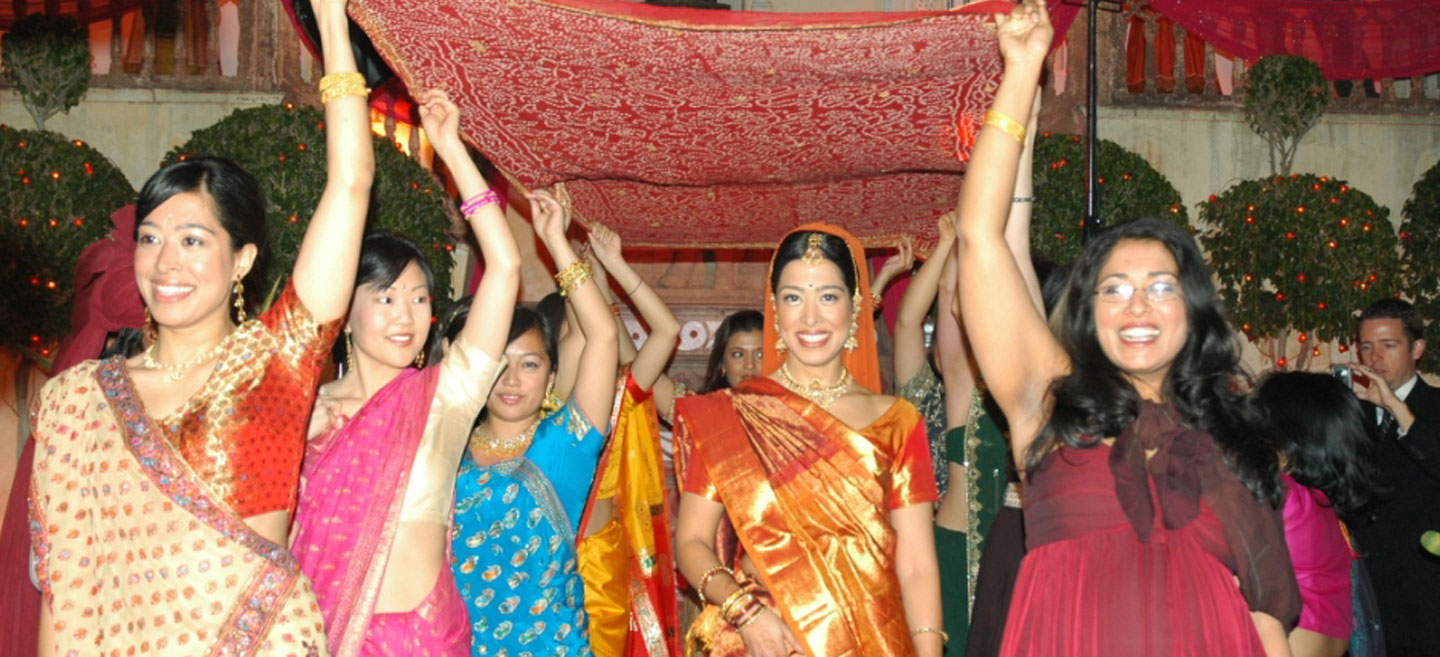 The Raj Palace Royal Weddings
(Destination Wedding in Jaipur , truly memorable and royal)
To make your special moment an unforgettable celebration, we at The Raj Palace provide personalized and innovative wedding services and complete wedding solution to our guests. Dreaming of a traditional Hindu wedding or the Christian wedding, we can help you to turn your dream wedding into a reality. Embark on a new journey together in style and leave all your worries behind. It is an experience, which will be unparalleled, take our word for it! Choose from a variety of Palace locations and venues we offer and let Raj Palace design the most memorable day of your life with a touch of perfection. The Raj Palace is among the top 5 destination wedding in Jaipur Rajasthan and among the top 10 destination wedding in India. Read along as we discuss why we are in the top venues in Jaipur for wedding that will make your dream come true of a fairytale Jaipur wedding. This architecturally opulent palace has been considered by many as the top wedding destination in India and as a best wedding place in jaipur.
The Raj Palace has various options of amazing wedding venues in jaipur that make sure that each wedding is unforgettable, of course in a pleasant way, this architectural masterpiece that has a strong history connection. Expect exchanging vows against the palatial backdrop and celebrate this special event with loved ones at one of the best wedding places in Jaipur. What more, the palace offers a brilliant arrangement of elephants, camels and horse processions including performances by local folk musicians and dancers, puppeteers and Kalbeliyas. IF budget is not a constraint then there cannot be a better place to fulfill your dream of royal wedding in India.
The Perfect Moments
This is just a small selection but beautiful shots that make you smile always..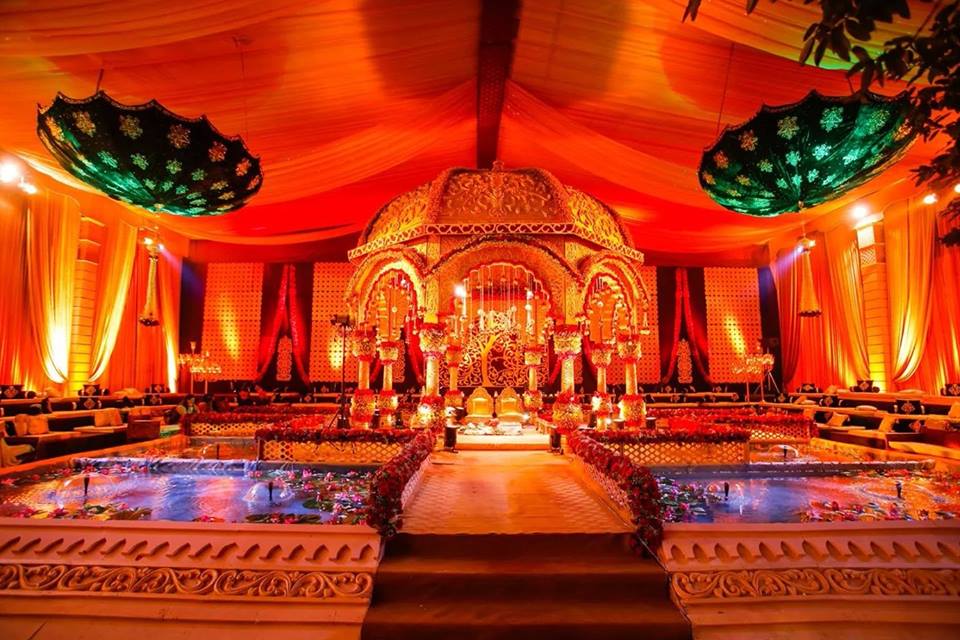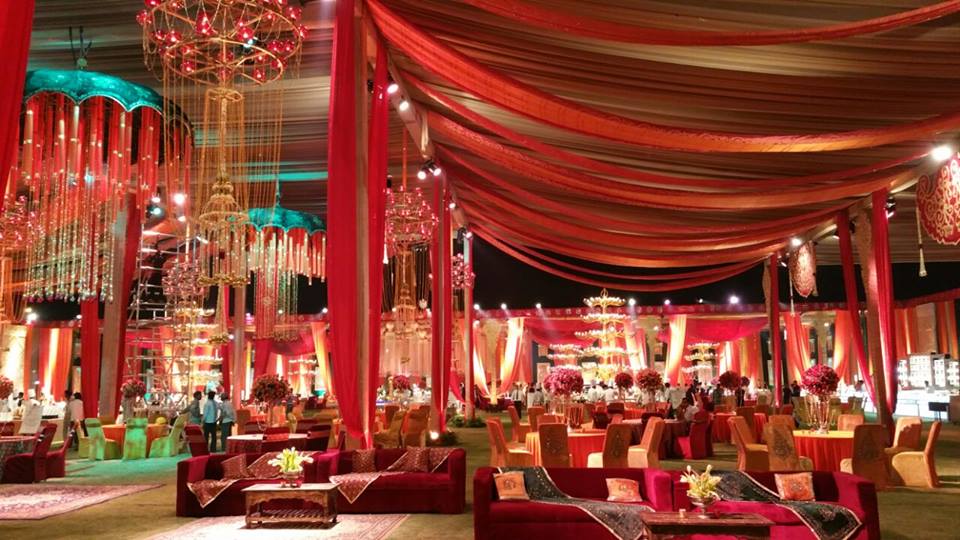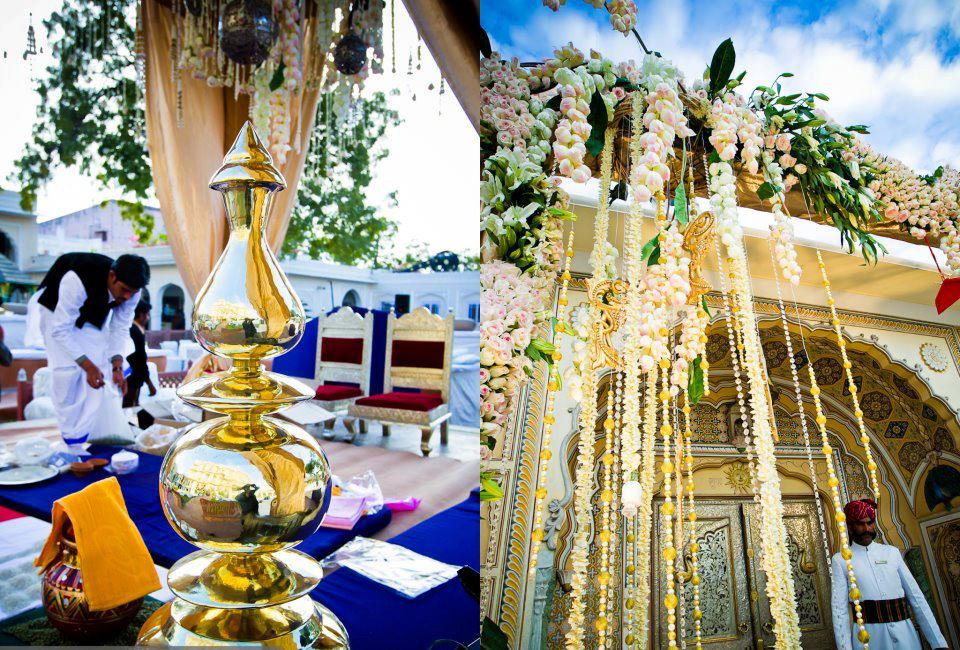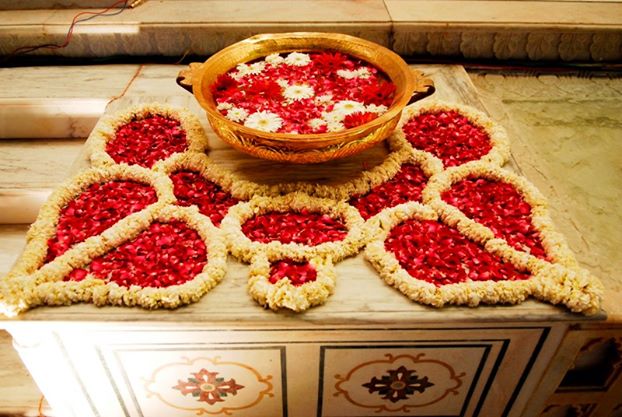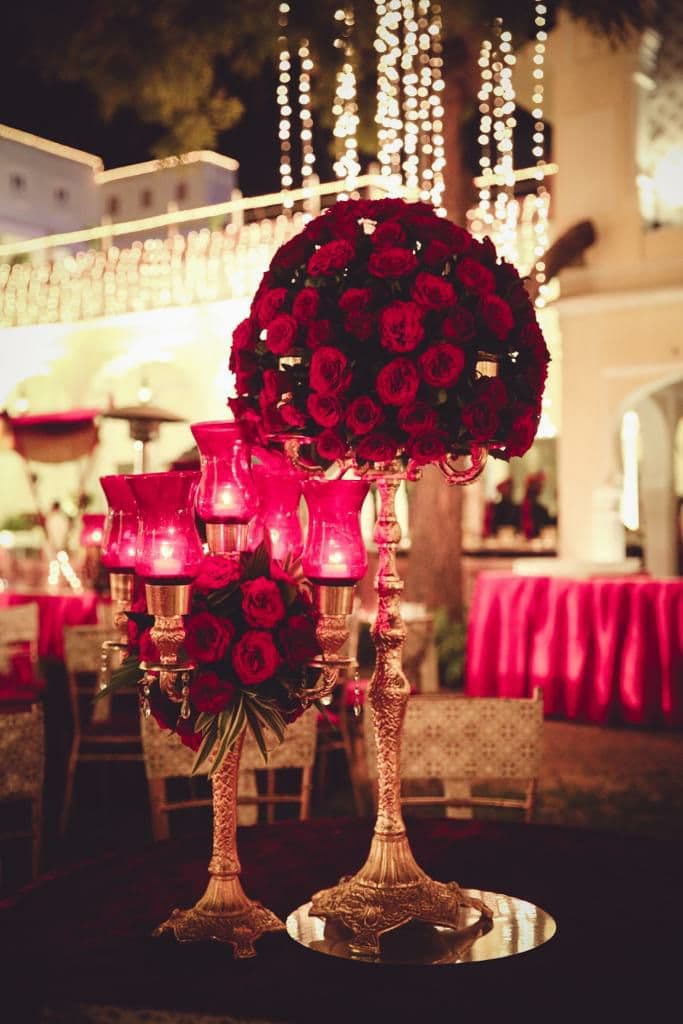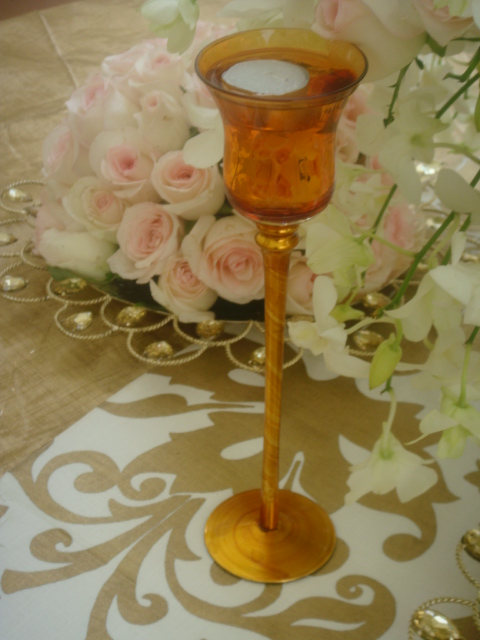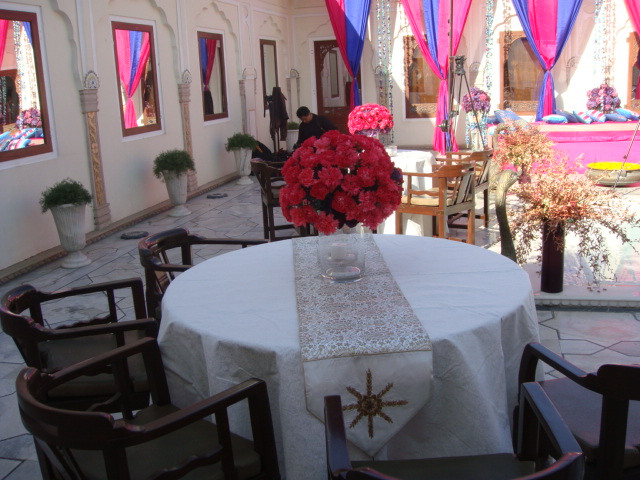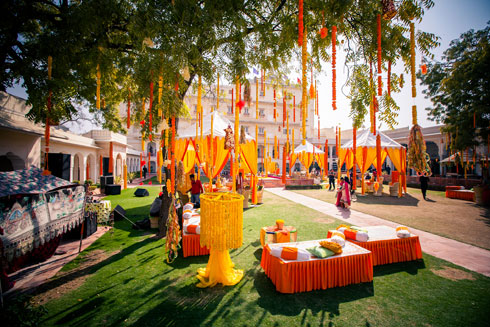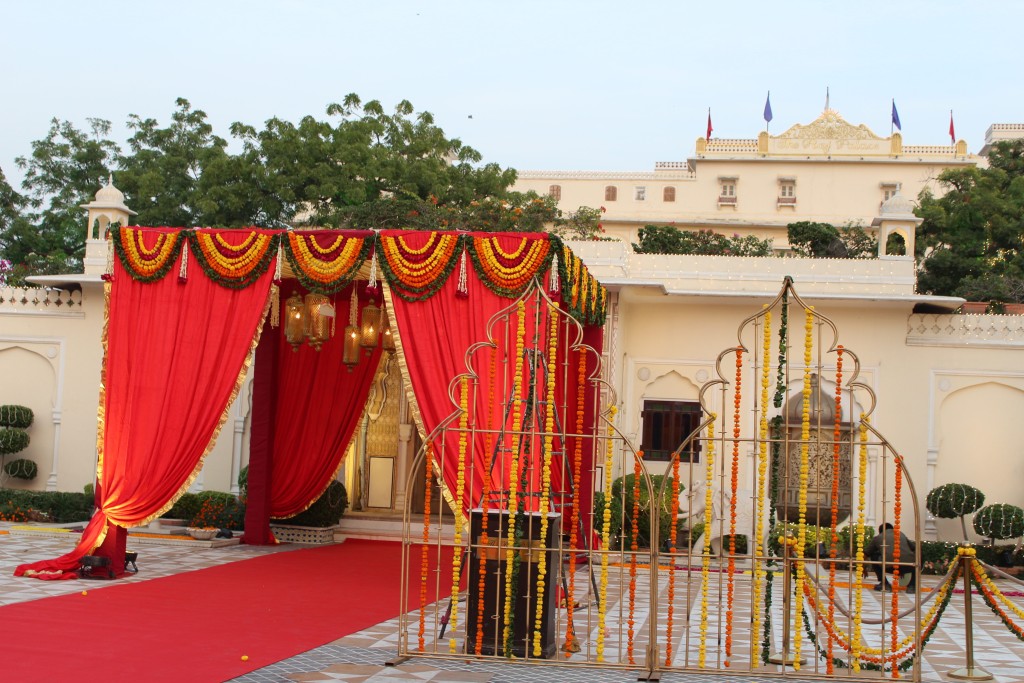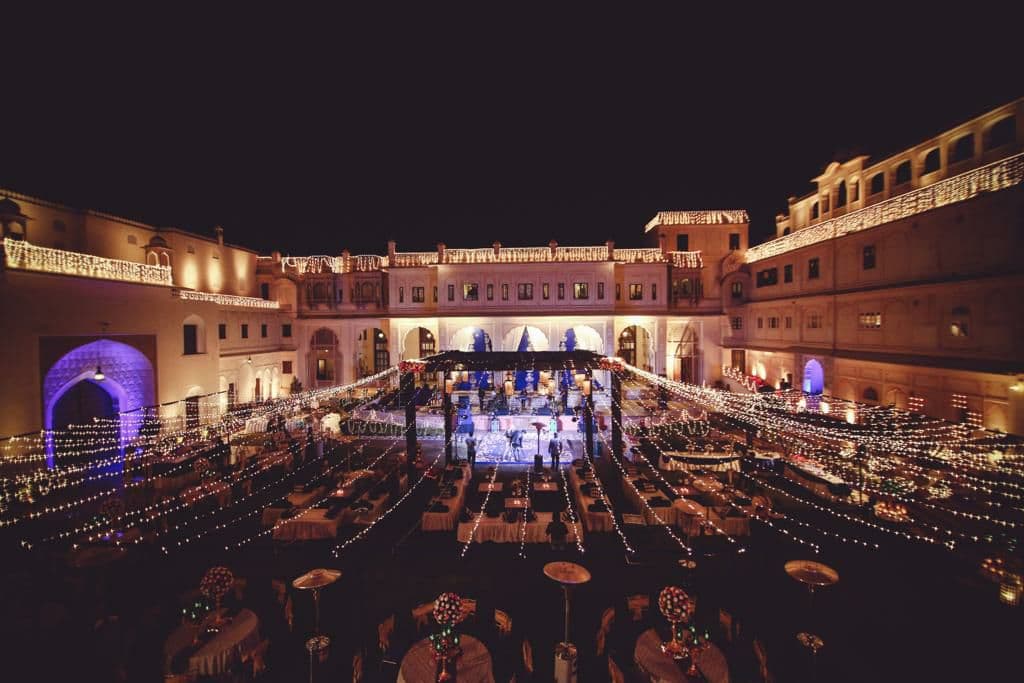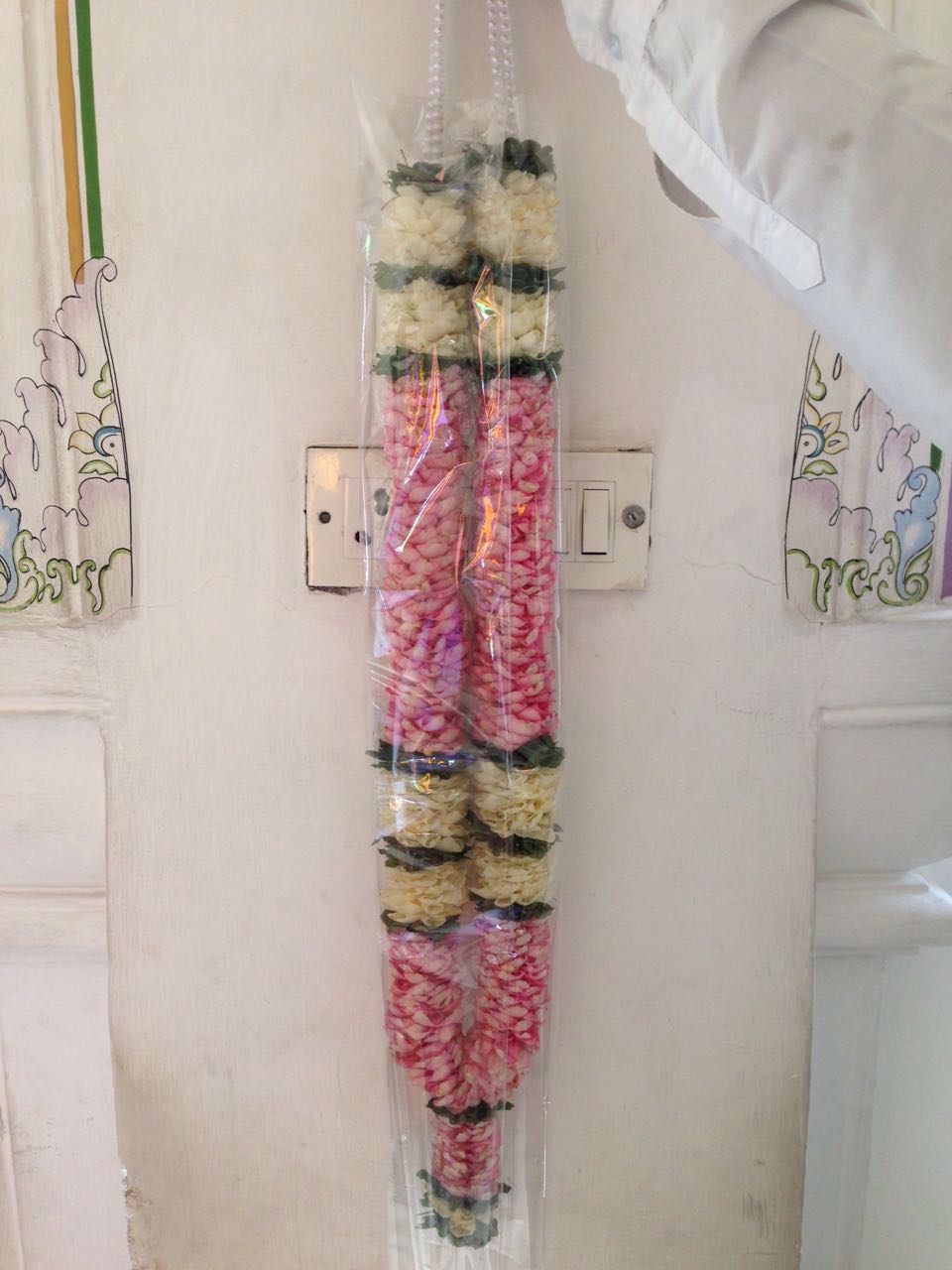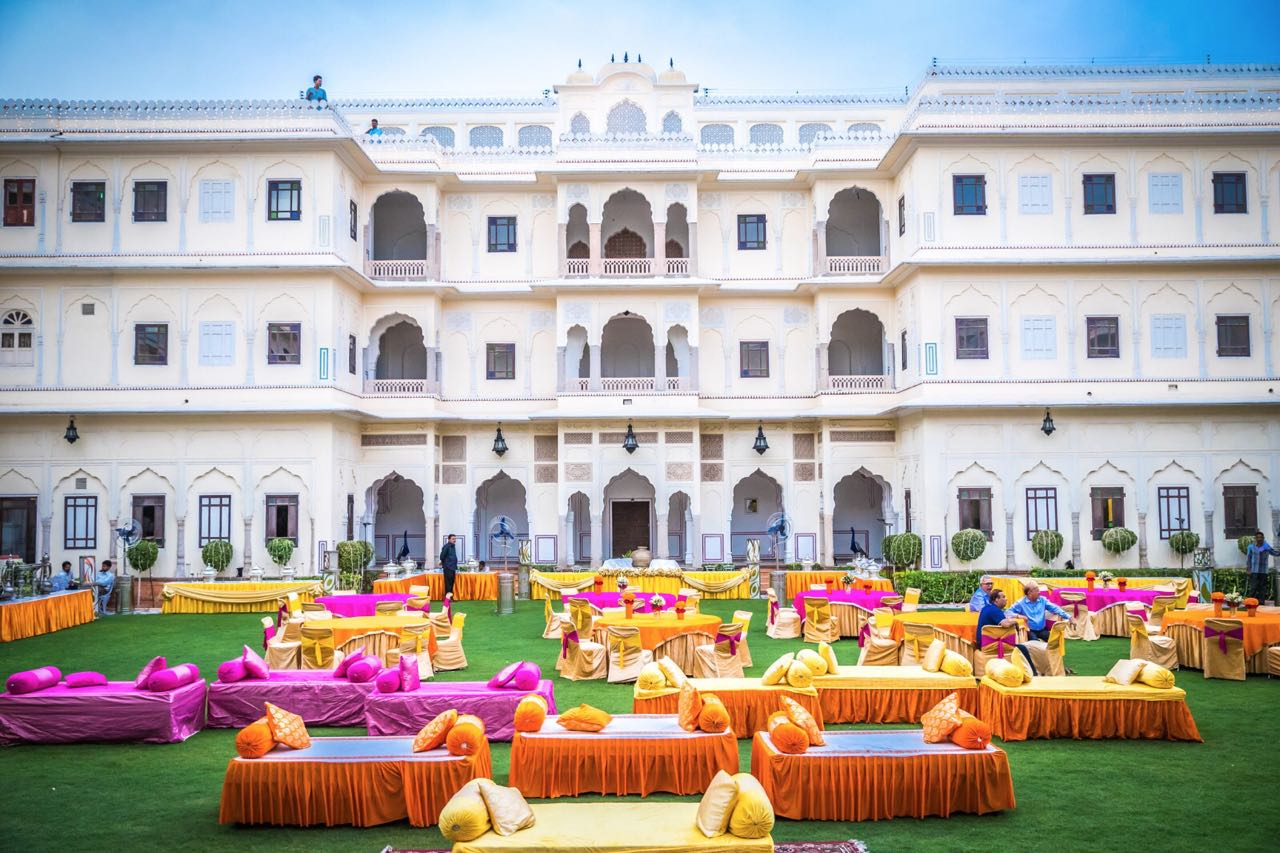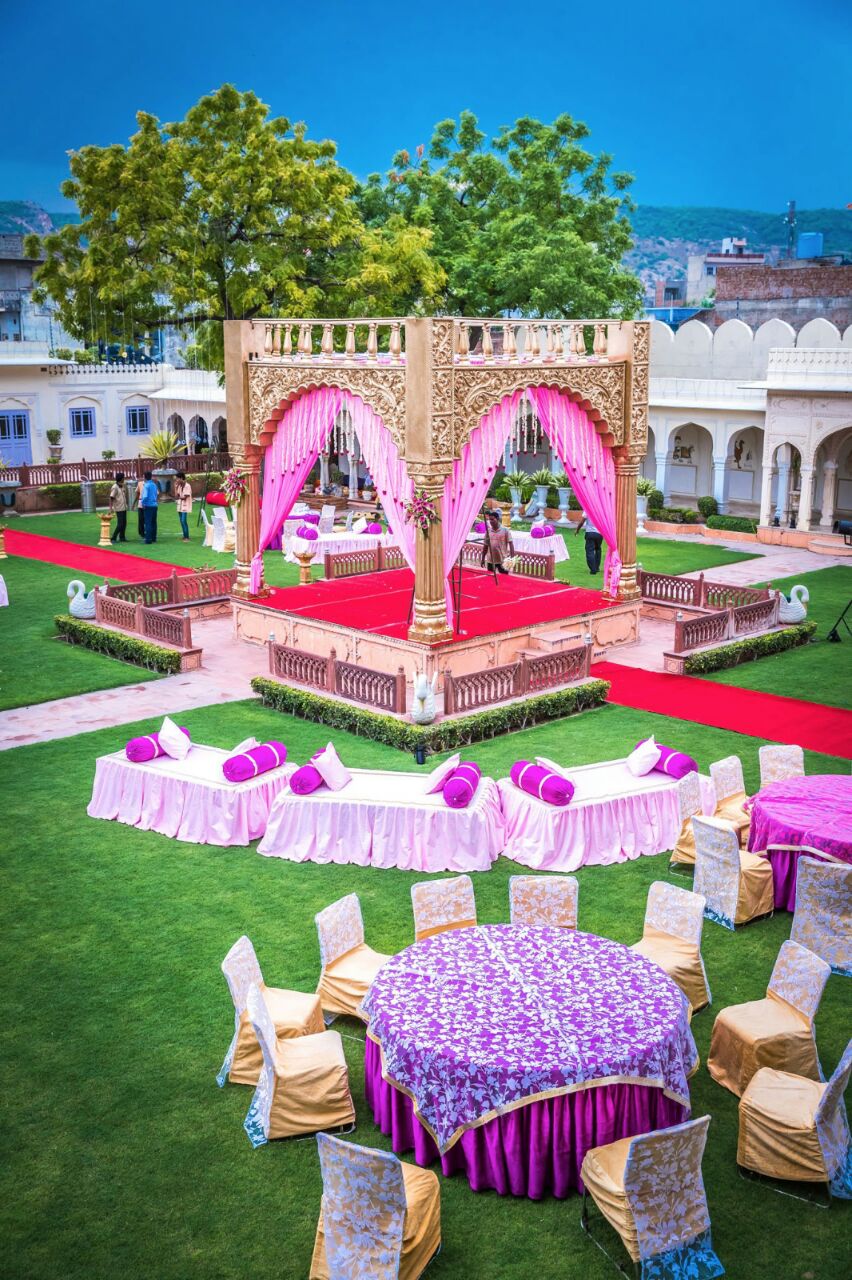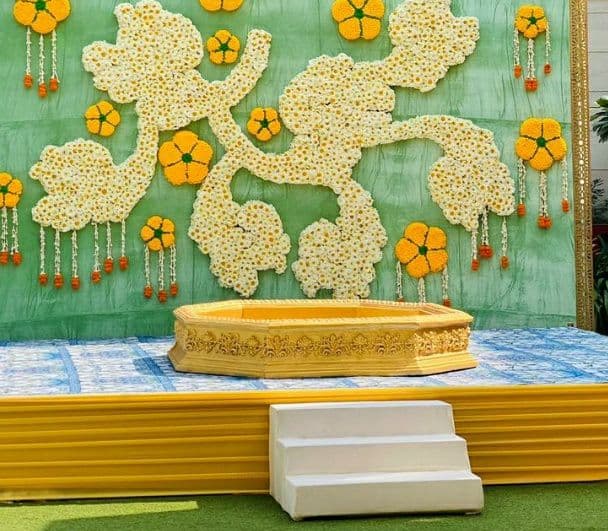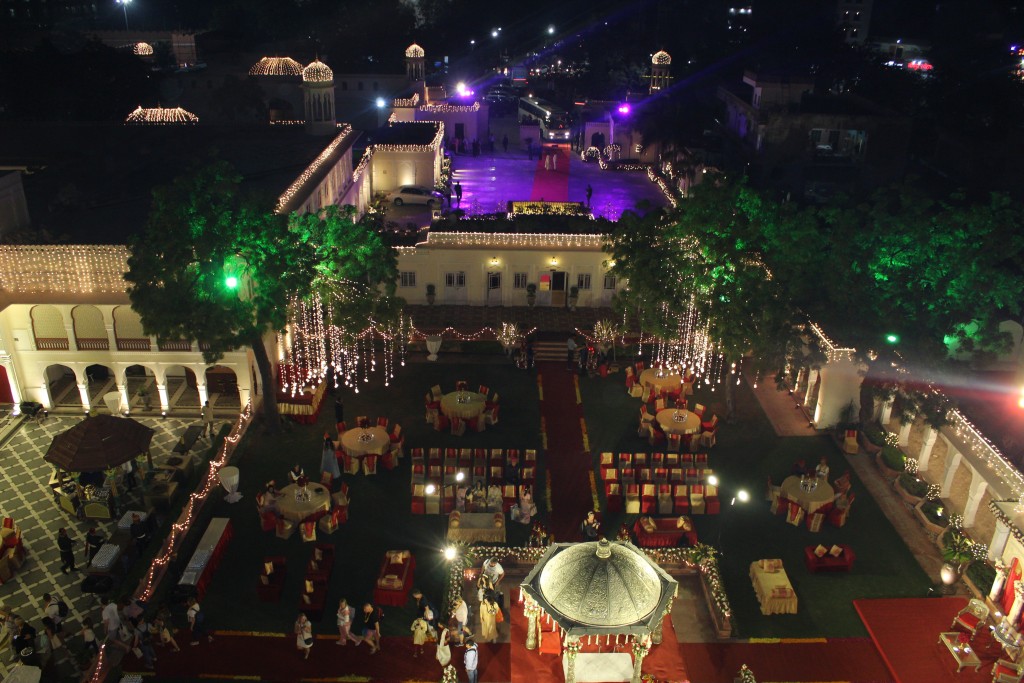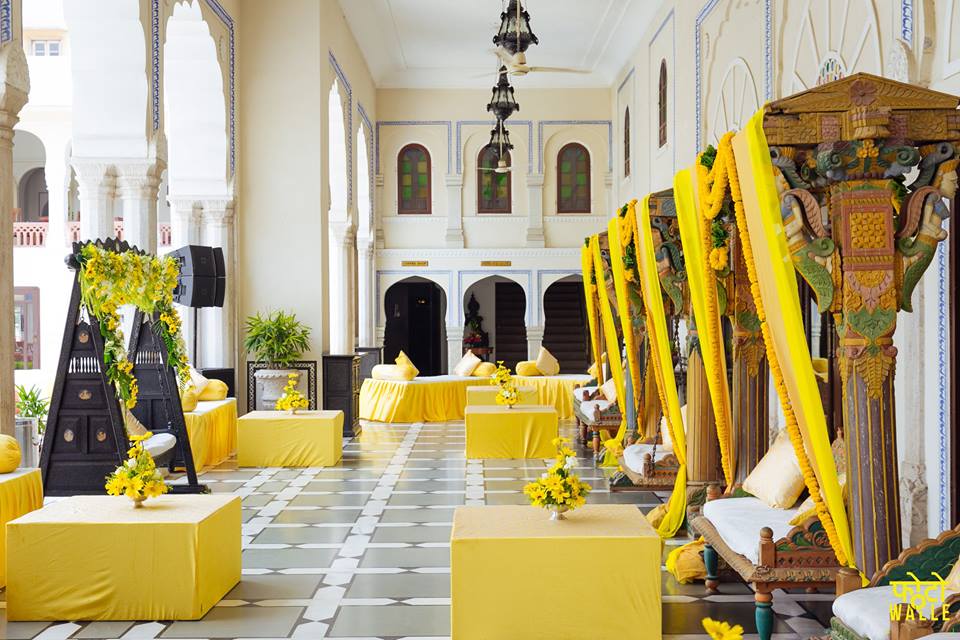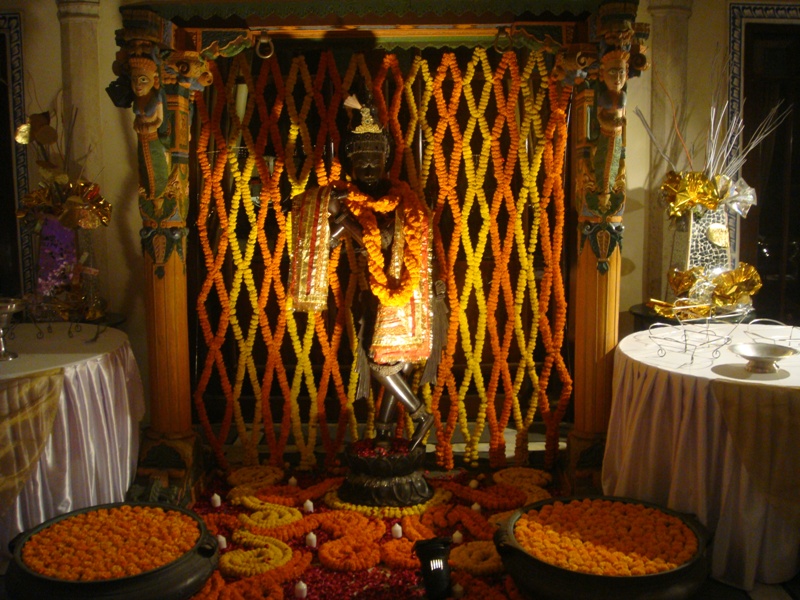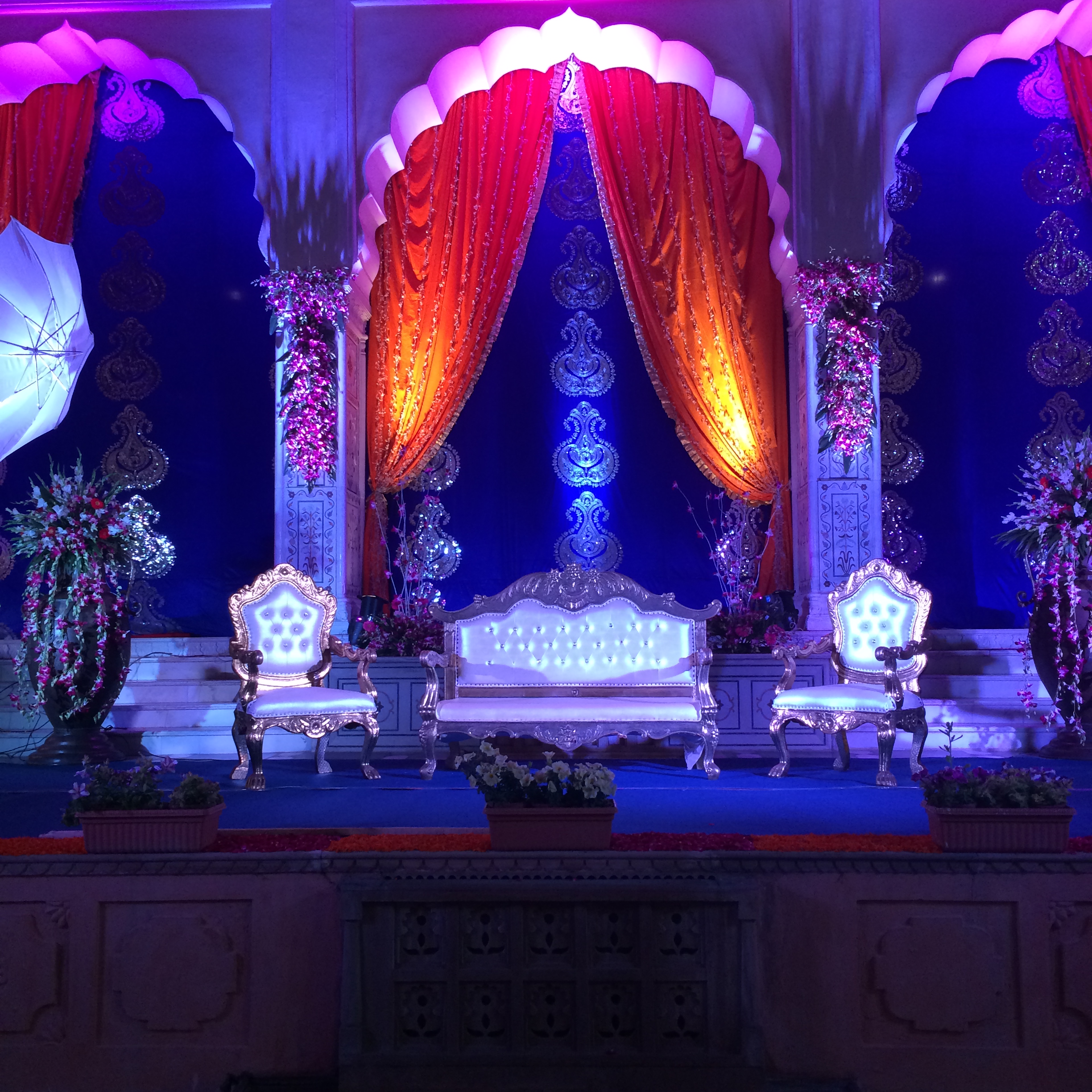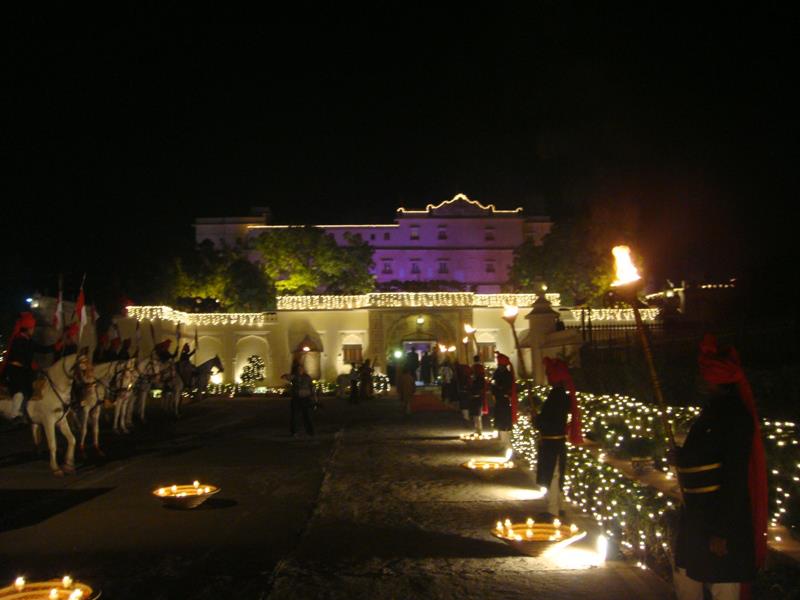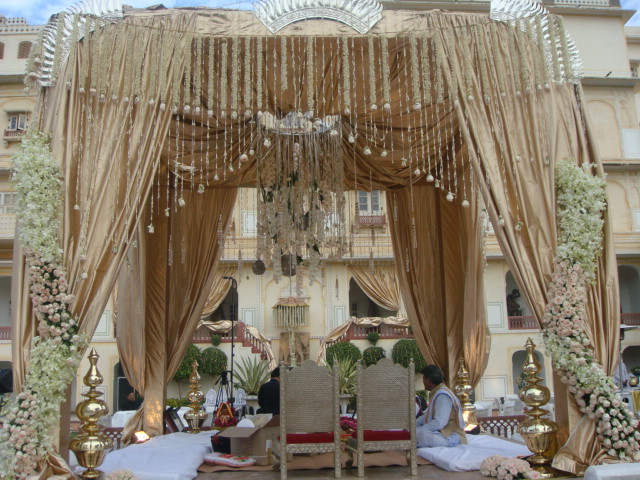 Real Weddings at The Raj Palace
Testimonials
Dipesh & Shivani, India
Ankur, Narendra & the entire Raj Palace Team, We wanted to say thank you for all your help in the lead up to and during our wedding. We really appreciate all the work you and the entire team put into the wedding to make it special for us.
Vanita, India
My dear Ankur .Diyas wedding was a Dream come True.And it all Happened Thanks to you .We are extremely happy that the children were so happy and every guest was all praises .We are immensely Grateful to you for giving us the most beautiful wedding of a Lifetime and will always cherish the happy memories you have made for us.Everything was so immaculate and more than what I had dreamt for Diya.I owe you for Life . Sorry if I upset you at anytime or asked you for more than I should have .Bless you and your family with Immense Happiness and Good Health . Lots of love and Immense Gratitude Vanita
Peterclays, Trivandrum
Was in jaipur on a conference and stayed in this lovely hotel.It was just perfect in every aspect Two days were the best specially the museum tour given by the GM of hotel is a msut for anyone visiting the picture collection of royal families over generations is amazing its must visit place for jaipur.
Mickgred, UK
We spent 3 nights here on our Rajasthan tour. The rooms themselves were spacious and comfortable and the hotel itself is both beautiful and interesting to explore. The staff were friendly and attentive, the food was good, the hotel was kept immaculately clean and the rooms we had were very comfortable. We could definitely have got used to living in such style!
Joni, UK
We spent two nights at the Raj on our recent trip to India. Without a doubt this hotel was the highlight of our holiday. The hotel was like an oasis in the centre of Jaipur. We were greeted by the manager on our arrival and ushered into the old library where we were given refreshments whilst our guide booked us in. We could see the history of the hotel in all the photographs round the walls - Prince Charles and Lady Diana, the Mountbattens etc. Our extremely comfortable rooms were together round a little courtyard where we enjoyed our gin and tonics before going out in the evenings. All the staff were extremely heplful and kind. The food was excellent. All in all the hotel was excellent and we would definitely go back again!
Caracus, Venezuela
Great hotel, great place, wonderful food, all in all very happy.I must say this place is a surprise. no idea from the outside as to what to expect. The history behind this is truly remarkable, I was lucky too to have a friend, a relative of the family explain this to us.
BKR, New York
Great location and a remarkable oasis of calm in hectic Jaipur. Built around a series of courtyards, you are stayiung in a palace with beatiful lawns, pools, fountains and art. Awesome brakfast included, too. As two couples travelling together we took adjacent rooms, and felt like maharajas! (maharaji?) Staff was outstanding, very helpful and service was outstanding. We stayed in Feb, 2013. Definitely a five star experience.
Dudholaboss, Prithla
We had an overnight stay at the hotel and it has been a memorable experience. The place is so close to the city yet so quiet and peaceful. The staff is quite courteous and responsive. The ambience is soothing. It is a place worth revisiting.
Chris, Australia
I'm not sure where to start, but from the moment you walk into this hotel life changes for the better. This place is truly fit for royalty. Everything from the rooms to the breakfast is simply divine. A special mention to the friendly and helpful staff.
Chatty, Mumbai
I am totally amazed with excellence of Jaipur Heritage at Raj Palace. Never Had such a wonderful heritage experience so far, Complete worth for the pay. One can get all the luxurious plus royal treatment under one roof with lots of traditional activities. Staff of hotel always try to give something more then your desire from hotel. Food and Services is never ever forgettable. It's so much enticing that it will keep forcing you to go there again and again.